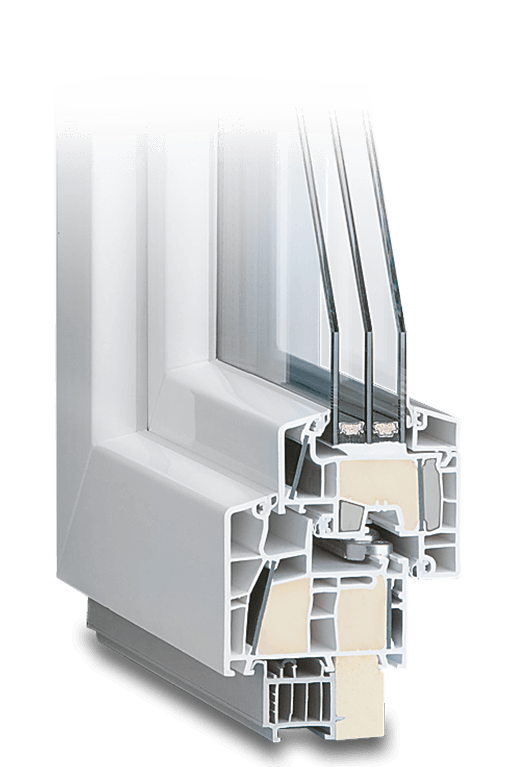 Aluminium and uPVC begin with naturally lower insulation properties than wood. Yet, they can far surpass both thanks to the same world renown German craftsmanship that our cars and machines are known for. UPVC windows can achieve substantially better Uw-values thanks to advanced manufacturing techniques that leave wood far behind. The 8000P can achieve 0.72 W/m2K Uw-values easily beating Passive House standards as well as all North American and European energy standards. But the Energeto 8000P doesn't rest on its laurels as a market leader in energy-efficiency. It offers you the same extensive range of customisation options as other profiles with the entire palette of RAL colours available as well as custom hardware and profile shapes, sizes and glazing.
Energeto 8000P Facts and Details
Passive House certified
Excellent heat insulation with Uw-values to 0.72 W/m2K based on configuration
Ultradur® carbon fibre reinforcements in the frame
Centre gasket system with three sealing levels
6-chamber profile with an installation depth of 85 mm
Glass panes with a thickness of up to 46 mm (with triple glazing)
Sound absorption to ≤ 41 dB
activPilot fittings and security features with 2 mushroom cams and additional strike plates
Innovative weather resistant uPVC raw material mixture
Weather resistant extruded sealing
Up to 98.2 % recyclable and cadmium, lead and barium free
Features:
Covered interior drainage technology
Available up to resistance class RC2
Hidden corner and stay bearings (activPilot Select)
Parallel positioning function of the casement (activPilot Comfort)
Magnetic contact sensors for electronic lock monitoring
Certifications: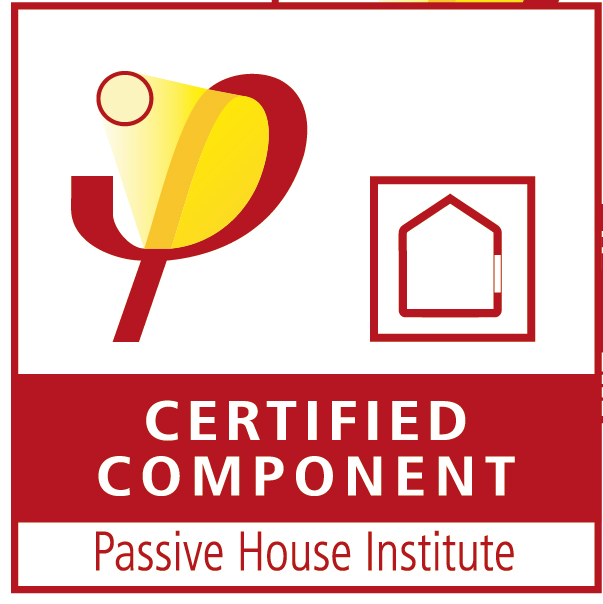 Tops Passive House Values
The entire Energeto 8000 series is Passive House certified and the 8000P leads the pack with uw-values down to 0.72 W/m2K easily surpassing the 0.8 standard. Precision crafted with premium uPVC here in southern Germany, advanced manufacturing techniques ensure the consistent excellence in engineering our products are known for worldwide. Innovations including multiple interior chambers, high pressure insulating foam fillings and carbon fibre reinforcement in place of steel result in maximum energy savings while maintaining all the custom options required to perfectly match your project.
A premium centre gasket system with three sealing chambers perfectly connects the casement and frame. This feature eliminates potential thermal bridges and keeps warm air inside the house. The Energeto 8000P is not just environmentally friendly, but wallet friendly too and can quickly pay for itself by reducing your monthly energy bills.
Unique Window Designs with 8000P Frames
A huge range of options allow the Energeto 8000P to be customised to individual projects. You can choose from a wide selection of colours and decors for both the inside and outside of the frame, including different ones on each side. Further upgrade options include acoustic insulation glass, concealed hinges, ornamental glass and higher security levels (resistance classes). In addition, Energeto windows can also be equipped with roller shutters, providing further privacy and burglary protection.
If these many customisation options weren't already enough, uPVC profiles are available at lower prices than wood and aluminium clad options while offering superior thermal performance!